Wheelchair vacations in Martinique
Matinique or Guadeloupe ? Which one to choose to spend a honeymoon ? We couldn't choose so we decided to do both, since we were lucky to have plenty of time!
Like every wheelchair trip, many things needs to be planned ahead to avoid unwanted surprises. So I needed to find answers to the following questions :
What can we do in a wheelchair in Martinique ?
Is there activities for people with reduced mobility ?
Are beaches accessible ?
Is there some nice wheelchair friendly strolls ?
And of course: is it possible to visit Rhum factories ?
Martinique's beaches and snorkeling
As soon as we arrived in Martinique, we couldn't wait to lay on its golden sand and swim into its warm waters. So let's start by the most wheelchair friendly beaches of the "flowers island".
Plage de la brèche, la Caravelle
The only accessible beach we found is the "plage de la brèche" on the Caravelle peninsula. In Tartane, more precisely. You will not find Tiralos, but there are wooden paths that lead you to the sand. There are also picnic tables which are perfect for wheelchair users as they are bench-free on one side.
Plage des Salines and Anse Dufour
As for the other beaches, they are all different regarding their accessibility. Some are completely inaccessible because of rough pathways for instance whereas others are easily accessible but not designed nor equipped for wheelchair users. Two of the most accessible beaches are the amazing "plage des Salines" and "l'anse Dufour", a wonderful snorkeling spot.
I really liked practicing snorkeling in Martinique because great spots are accessible directly from beaches. There is no need to book a snorkeling boat trip and struggle to climb back up into the boat. Of course, you still need to be able to reach to ocean and to swim. So not every disabled person will be able to enjoy this activity but still it is simpler than jumping from a boat and to climb back up in it.
At "Anse Dufour" there is a disabled parking space just near the beginning of the pathway leading to the beach. From here manual wheelchair users will need another person's help as it is steep. Once you reach the beach, there are no beach wheelchairs nor mat to make the access easier.
Grande Anse d'Arlet
The "Grande Anse d'Arlet" beach is not perfectly wheelchair friendly but since it's flat, it's still quite easy to access. For a manual wheelchair user, another person's help to roll on the back wheels will be enough to reach the perfect sunbathing spot! And if you would like to swim with many colorful fishes, there is a good snorkeling area at the north of the beach, in the pontoon direction.
To end this beautiful day at "Grande Anse d'Arlet" beach, you can just drive a few miles to the view point located on the D37 road. From there you can admire the "diamond rock" ("rocher du diamant" in french) bathing in the sunset light.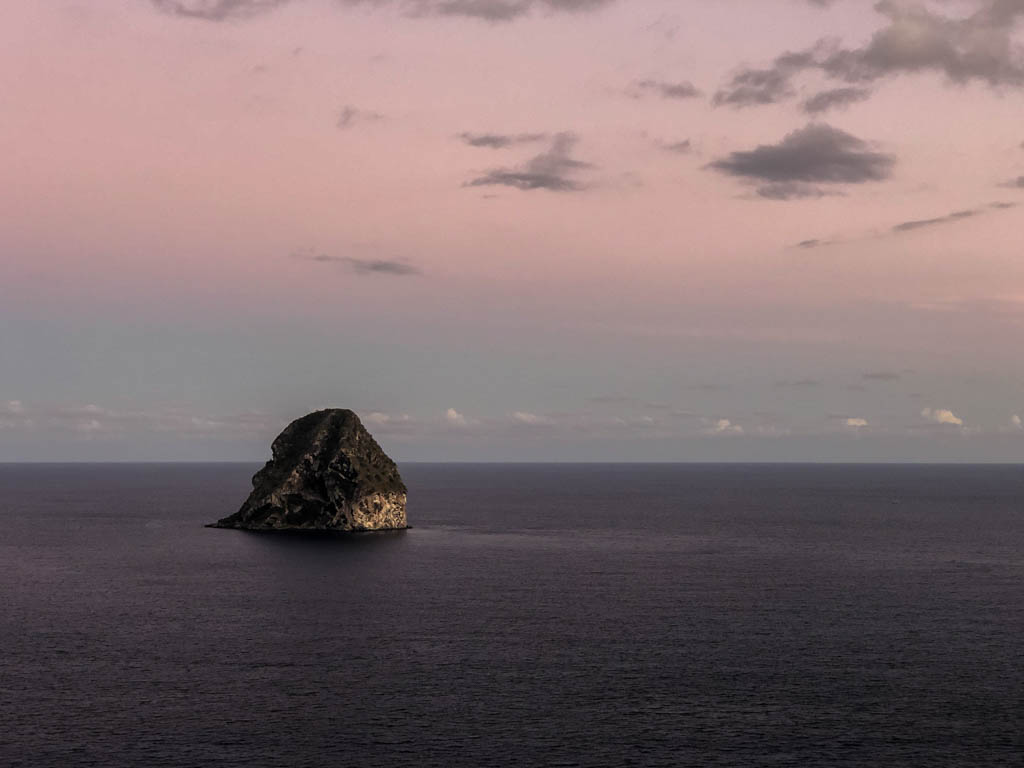 Balata garden in Martinique
A stroll in Balata garden ("Jardin de Balata"in French) is a great option to discover local wild life and flora. Beside, hummingbirds can easily be spotted here. These little birds fascinate me. They can hover while flying and beat their wings at such an incredible pace! Apparently, they can even fly backward!
About half of the garden is wheelchair accessible. Unfortunately, the bamboo and palm trees plantation are not. It's probably why I preferred the botanical garden of Deshaies in Guadeloupe.
But it's worth mentioning that a special accessible leaflet, detailing the wheelchair friendly path, will be given to you at the gate. Electric scooters can also be provided for people with reduced mobility. Just be sure to call them first to book one in advance.
Rum distillery : the "habitation Clément" in a wheelchair
We've visited only a single rum distillery during our Martinique trip, the most "accessible" one according to our research : the "habitation Clément".
Indeed, this distillery is partly wheelchair accessible. Some areas of the garden can be visited, while others can't due to uneven deep gravel path and very steep bridges. The colonial house is not accessible, since there are stairs to access it.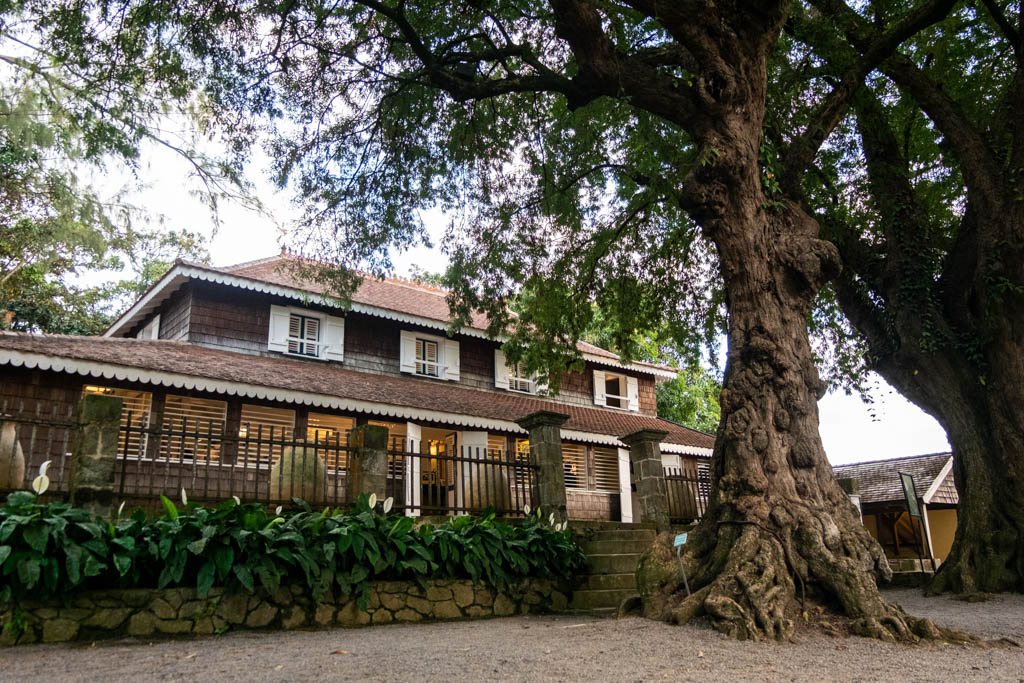 Most of the old distillery can be visited in a wheelchair. It's possible to reach the second floor by going around the building from the outside, through the back, instead of the stairs. There are also stairs to go to the tasting part of the visit. However, by going back to the front desk, the helpful staff will cary you in the wheelchair to get there. Recommended only for manual wheelchair 😅.
So this visit sums up the problems you can face during a trip to Martinique in a wheelchair. Definitely not perfect, but many things are still possible to discover this stunning island and spent great vacations. You might need to ask for people's help, but it's definitely worth it.